About Us
We want you to live the healthiest life possible by providing you with a great product supported by the absolute best science. You have a choice when it comes to choosing the right supplements for your health needs and I want to make that choice easy for you.
I've taken my 8 years as a doctor and my thousands of hours as a nutritionist combined with the best ingredients at the right dose, and brought them to you at Perfect Origins LLC.
I also want you to know that I'm always going to tell it to you straight. No hiding the truth, and no technical terms you can't pronounce, let alone understand. I'm going to keep it simple and provide you with the best quality products possible.
Here at Perfect Origins LLC we want to earn your trust and help you achieve all of your health goals.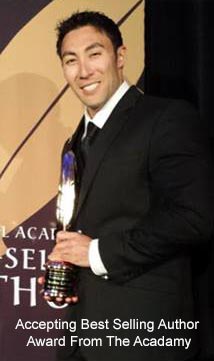 A little bit about myself. I'm a board certified Chiropractic Physician, certified Wellness Practitioner, certified Advanced Nutritionist, Public Speaker, and best selling author.
I have received my Doctorate of Chiropractic, graduating with honors, from the world-renowned Palmer College of Chiropractic, and have studied a variety of healing techniques and spent thousands of hours researching nutrition and weight loss.
I was also one of the first people to receive the C.C.W.P. (Certified Chiropractic Wellness Practitioner) from the International Chiropractors Association. Training with anesthesiologists and pain management specialists, and have received my certification in Manipulation Under Anesthesia, having worked in surgical centers performing this procedure.
My training has enabled me to be a well-rounded structure/function doctor and has given me expertise in healthy, permanent weight loss. My approach focuses on creating an optimal environment for the body to heal by utilizing the best techniques, state-of-the-art research and the top-of-the-line, most researched nutritional supplementation.
I'm a real person with a real family living in Carmel, IN. I am happily married to the woman of my dreams, and have 2 amazing kids you can see here.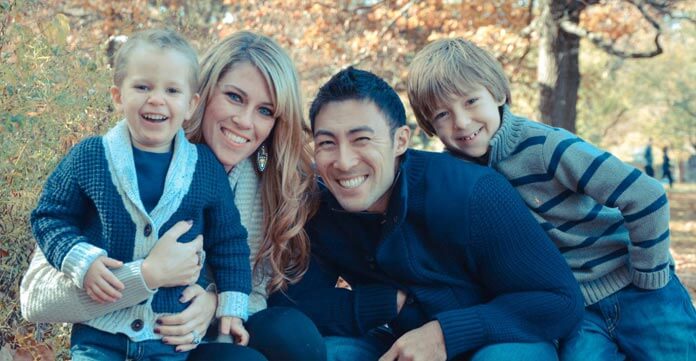 Here is a recent picture of myself, along with my wife, Brittney. I truly believe in every product we sell and both my wife and I use them regularly to become the best us we can be.
Here is a picture of Brittney before and after she began taking LivLean Formula #1 and using the protocols given to her. She achieved these results in under 3 months.
Here at Perfect Origins LLC we want to earn your trust and help you achieve all of your health goals. We are committed to you 100% and we can't wait to partner with you.